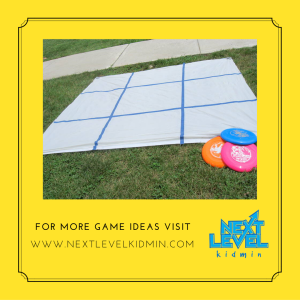 Here's another fun game to do with your Sunday School class – the frisbee tic tac toe!
Get a shower curtain and some cheap tape to draw the grids and bring some frisbees. Put the kids in a line which is about 3 meters away from the target. The one who can make the best aim wins. It may look easy, but it ain't!
For more game ideas, visit A Turtle's Life for Me.