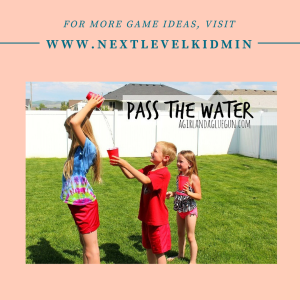 Pass the water is a super fun game that is played outdoors. The kids must be ready to get wet! Make sure to tell your Sunday School class to bring extra clothes to change into after the game.
The game is simple, the kids should be lined up, each having a cup. The kid in front of the line will hold a cup full of water. Then the kid the water to the kid behind her. The kid next in line should be ready to catch the water. The water should be passed on to the last kid in line. The team with the most water caught in the cup wins!
For more fun games, visit 733 Blog.