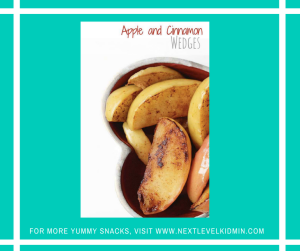 Kids will surely love the apple and cinnamon wedges. Try serving it this Sunday.
What you need:
Apples
Cinnamon
Coconut oil
Slice the apples into wedges. Then heat the coconut oil in a frying pan. Fry the apple wedges and sprinkle cinnamon until there is enough to cover all the apples. Fry until it softens. Serve to kids!
For more yummy and healthy snacks, visit Feeding Finn.