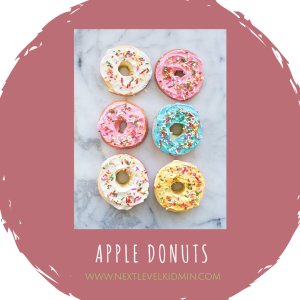 Apple donuts are very easy to prepare. It's healthy and yummy. The kids will surely love it! Here's how to prepare.
You will need:
Apples
Cream cheese
Food coloring
Slice the apples slightly thick, remove the core and make a hole in the center. Put different food coloring in your cream cheese. Use bright colors. Spread the colorful cream cheese on top of the apple slices and add sprinkles. Serve to kids and enjoy!
For more yummy snack ideas, visit Hello Wonderful.