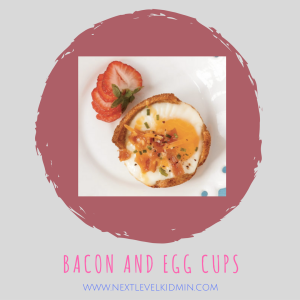 Perfect breakfast for your Sunday school class. It is healthy and will definitely fill their tummies.
Ingredients:
Wheat bread
Cheddar cheese
Precooked bacon
Salt and pepper
Shape the bread on a muffin pan and bake for 5 minutes or until it is slightly toasted in a preheated oven. Crack an egg in a bread cup and make sure the egg yolk is intact. Add salt and pepper and add the bacon bits. Sprinkle cheddar cheese at the very top. Bake for 15 minutes or until the egg is cooked. Serve to kids. You may also serve with fresh fruits on the side.
For more yummy snacks, visit Woman's Day.