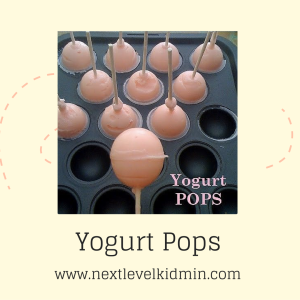 A yummy snack that's perfect for Summer. Here's how to make your own yummy yogurt pops.
Ingredients
Yogurt (choose your own flavor)
Orange juice
Pop sticks
Honey
Cake pop mold
Mix all the ingredients in one bowl and pour it in the cake pop mold. You can also use paper cups or other molds. Freeze it for an hour. Place the stick in the middle of the yogurt mold and then put it back in the freezer until it is completely frozen. Serve to kids.
For more yummy snacks, visit Food Network.