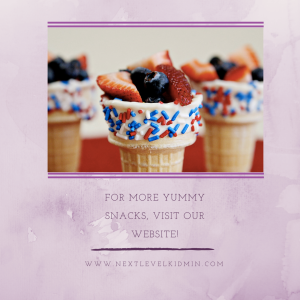 The fruit cones are guaranteed yummy and super healthy! Here's how you can prepare it.
ice cream cones
sprinkles
strawberries
blueberries
White chocolate melts
Melt the white chocolates in a microwave oven. Dip the tip of the ice cream cones and add the sprinkles around the tip. Slice the strawberries and blueberries and scoop it to the cone. Serve immediately to kids before the cones get soggy. These fruits have high water content so it may sog the cones quickly. Have fun eating your Sunday School class.
For more yummy snacks, visit See Vanessa Craft.