How to Make a Bubble Solution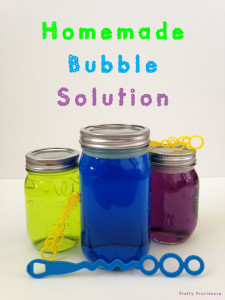 This experiment will teach you how to make a bubble solution. Kids really love playing with bubbles and this will solve that obsession. You just need three simple ingredients. These are the following:
Hot water
Corn syrup
Dish washing liquid soap
Glass containers
Mix all the ingredients in a large bowl and just put them in separate containers. Your Sunday school class will surely enjoy playing with bubbles. Make sure to give each of them a bubble wand. You have them play with bubbles inside or outside the classroom.
For more Science experiments, visit Pretty Providence.